Reading Education Assistance Dogs
This program utilizes registered therapy dogs to interact with our clients by allowing the children to read to them or just sit and be pet. These dogs have been trained and certified for their health, safety, skills and temperament. 
The dogs have been successfully used while interacting with children who have low self-esteem or who are often willing to interact with an animal rather than an adult. The dogs tend to reduce the children's fears and limitations in an uncomfortable or perceived hostile environment. 
>>Benefits of R.E.A.D.<<
**Children improve their reading skills**
**Children gain self-esteem as they master the skill of reading**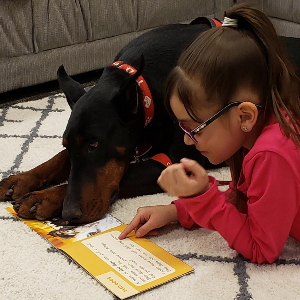 Domina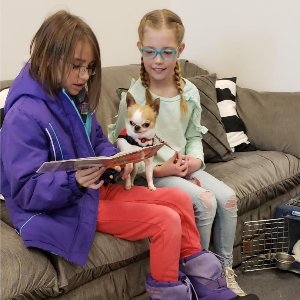 Crackers